Paint Spray Hose
Textile braided paint spray hoses have excellent lay flat characteristics and have extremely high shock absorbing and volumetric expansion capabilities. Wire braiding gives the high pressure hose its great strength and ensures 100% electrical conductivity throughout the spray hose. Each of our high pressure flexible hoses assures compatibility with all finishing equipment sprayers. Higher burst pressures allow you to safely work within the surface treatment industry at recommended working pressures.
Inner tube :Internal core in polyamide

Reinforcement: 1 or 2 high tensile aramidic braid or steel wire braid

Outer tube: pin pricked polurethane high abrasion resistance

Safety factor: 3:1

Paint Spray Hose Features:
Seamless nylon inner core compatible with most paints, coatings and solvents.
Polyurethane cover provides superior abrasion resistance.
Special construction keeps hose lightweight and flexible.
A special static drain element dissipates static charge.
Date coding on the coupling provides traceability.
Available in 3/16", 1/4" and 3/8" with working pressure to 3500 PSI
Paint Spray Hose Application :high pressure airless spray systems,chemical resistance solvents and aggressive fluids

Paint Spray Hose Temperature range: -40℃ (-40 °F) - 100℃ (+212 °F)max temperature recommended for water base hydraulic fluids and air : +70℃ (+ 158°F)
Paint Spray Hose Specification: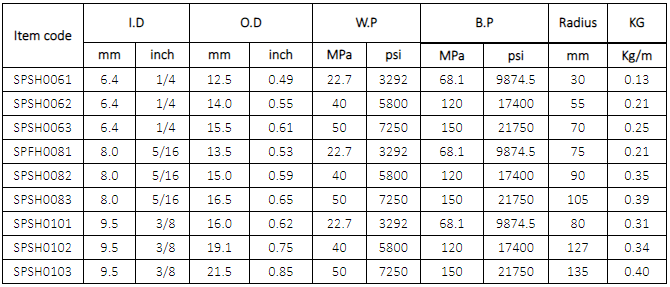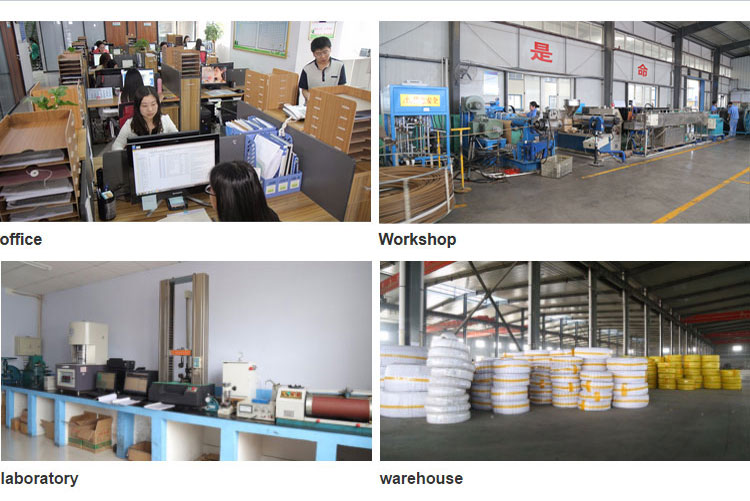 ORIENTFLEX has a strong sales and service team of 20 people, with more than five years
experience in foreign trade, to provide professional services for customer.
ORIENTFLEX has advanced production facilities, including 13 high-speed fiber braid
machines,15 high-speed steelwire braid machines,2 steel wire spiral production lines.45 PVC hose production lines.We have introduced VP brand Industrial hose production line from Italy and Maillefer extrusion line from Switzerland.
ORIENTFLEX has strong quality control team,we set up advanced laboratory.Before mass

production,we test each batch raw material.After production,we test each hose to guarantee 100% qualification.
Good quality materials make our hose steady performance.
Our factory introduce advanced teconology and equipment to make the bets quality paint spray hose . We have much experience of exporting and we produce the best quality paint spray hose
Packing:After finishing the hose production, we will pack the hose.
In general, the packing will use woven bag and plastic film.
Special packing is available according to customers' requirements.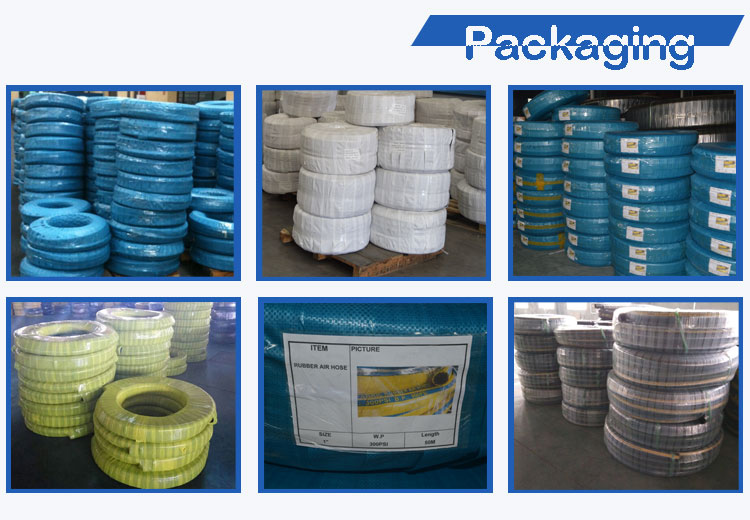 Certifications:All Product Meet The Standard Of ISO And The Requirement Of API.