Chemical Discharge Hose
The Ultra High Molecular Weight Polyethylene lined chemical discharge hose is capable of handling 98% of all common industrial chemicals, solvents, and corrosive liquids in pressure, gravity flow, and suction services. This high quality hose is used in transfer of many industrial strength acids, chemicals and solvents in applications to 120℃ and 250 psi. It is an industrial chemical hose commonly used in the industry today. Non-staining UHMWPE tube.
Chemical Discharge Hose Construction:
Tube: White,Smooth Ultra High Molecular Weight Polyethylene (UHMWPE), EPDM
Reinforcement: Multi plies high strength synthetic fabric
Cover: EPDM resistant to chemical, weathering and ozone, blue, green wrapped
Chemical Discharge Hose Application:
Designed for in-plant or tank truck use to transfer chemicals and solvents.
Chemical Discharge Hose Temperature:
-40℃ to + 120℃((-72℉ to +248℉)
Chemical Discharge Hose Characteristic:
●Handle 98% of the chemical/acid
●Heat,weather,abrasion resistant EPDM cover
●Corrugated cover make hose more flexible
Chemical Discharge Hose 150PSI: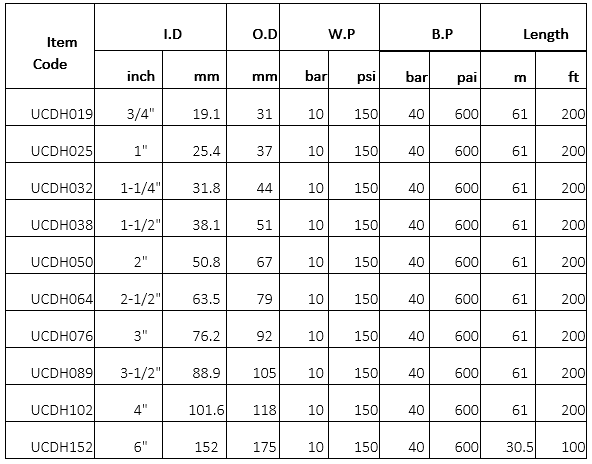 Chemical Discharge Hose 250PSI: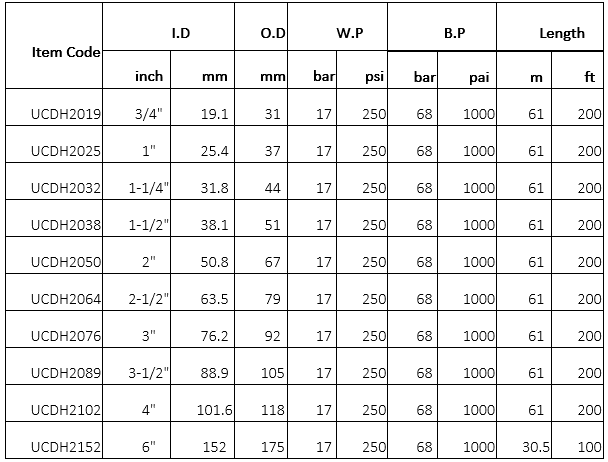 Material: Good quality materials make our hose steady performance.
Production: Advanced technology and equipment to make the best quality rubber chemical hose.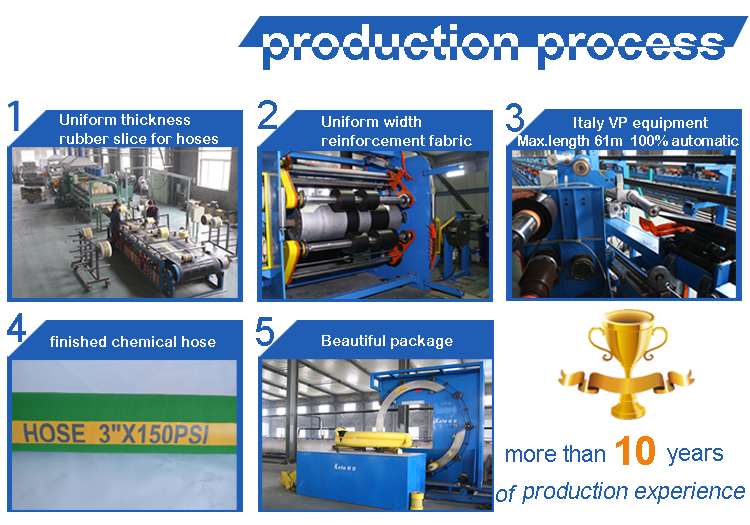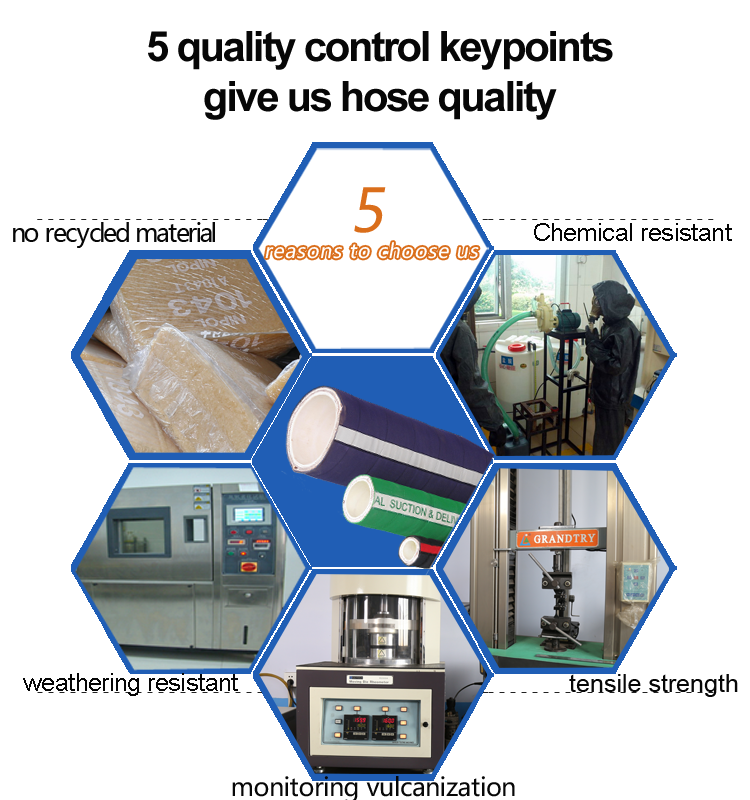 After finishing the chemical hose production, we will pack the hose.
In general, the packing will use woven bag and plastic film.
Special packing is available according to customers' requirements.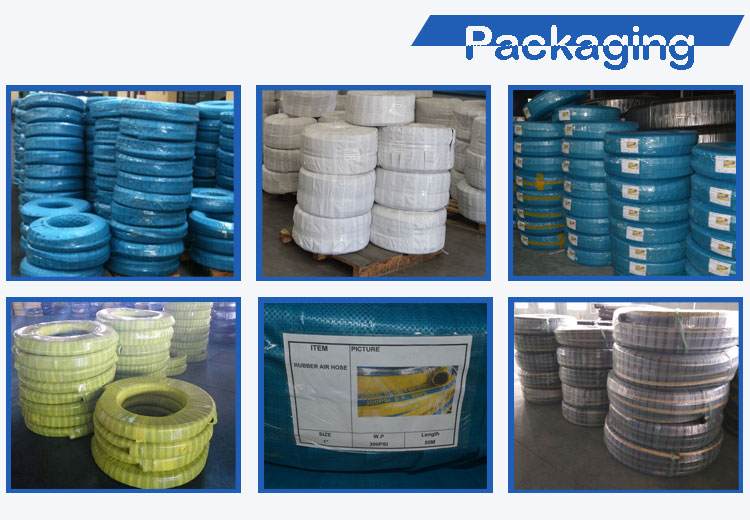 1. ORIENTFLEX has a strong sales and service team of 20 people, with more than 10 years experience in foreign trade, to provide professional services for customer.
2. ORIENTFLEX has advanced production facilities, including 13 high-speed fiber braid machines, 15 high-speed steel wire braid machines,2 steel wire spiral production lines.45 PVC hose production lines. We have introduced VP brand Industrial hose production line from Italy and Maillefer extrusion line from Switzerland.

3. Our factory has strong quality control team, we set up advanced laboratory.
Before the mass production, we test each batch of raw material.
After the production, we test each hose to guarantee a 100% qualification.
Each hose tested at 2 times of working pressure.
We do everything possible to supply good quality goods for our customer.
4. ORIENTFLEX has three warehouses.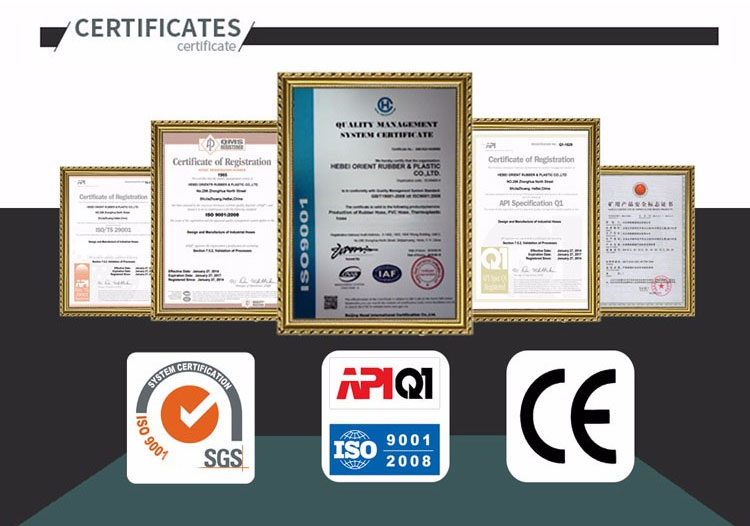 Our product has exported to over 30 countries, including the United States, Britain, Brazil, Russia and so on. and we participate in overseas exhibitions every year.