Multiple Purpose hoses are commonly seen in a wide range of air, water, or other fluid applications. They are normally made of either rubber, PVC, or hybrid thermoplastic rubber blends. When selecting a Multi-Purpose hose, users need to consider the weight, handling characteristics, and fluid or environment compatibility with the tube and/or cover. As an example, in an oily environment will typically breakdown most PVC/Vinyl or EPDM hoses. Additionally, a very cold or very hot environment will have adverse effects on the type of hose used; PVC hose will become rigid on a cold day and a wet noodle on a very hot day. The layers of reinforcement will also make the hose more robust, kink resistant, and able to handle greater working pressures. More modern compounding processes have allowed hybrid thermoplastic hoses to offer many features traditionally seen in a rubber hose, but at the weight and price point of a PVC hose.
Multi-Purpose Hose Construction:
Tube and Cover: Rubber or TPR (NBR/PVC), smooth, oil resistance
Reinforcement: 1ply or 2ply polyester thread braiding
Multi-Purpose Hose Application:
For air, oil and medium grade fuels used in construction, shipyards, mining and agriculture.
Multi-Purpose Hose Temperature Range: -22°F (-30°C) to +176°F (+80°C)
Multi-Purpose Hose Characteristics:
●Oil mist resistant tube and cover.
●Ozone and weather resistant.
●Resistant to ultra-violet (UV).
Rubber Multipurpose Hose Specification: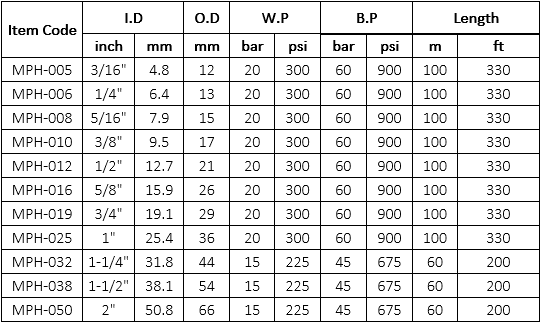 TPR(Rubber&PVC mixed) Multipurpose Hose Specification:


Material: Good quality materials make our hose steady performance.
Production: Advanced technology and equipment to make the best quality rubber air hose.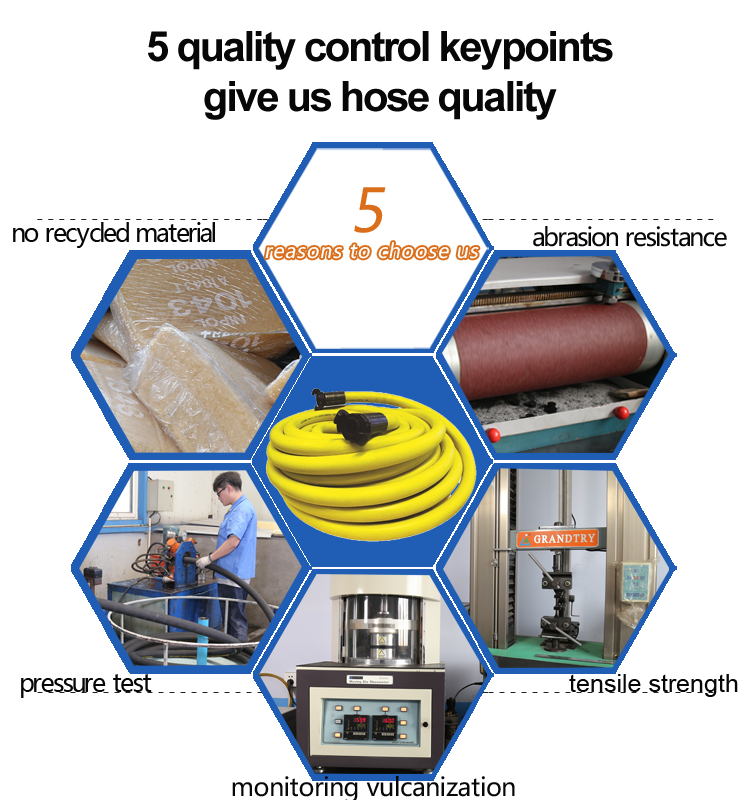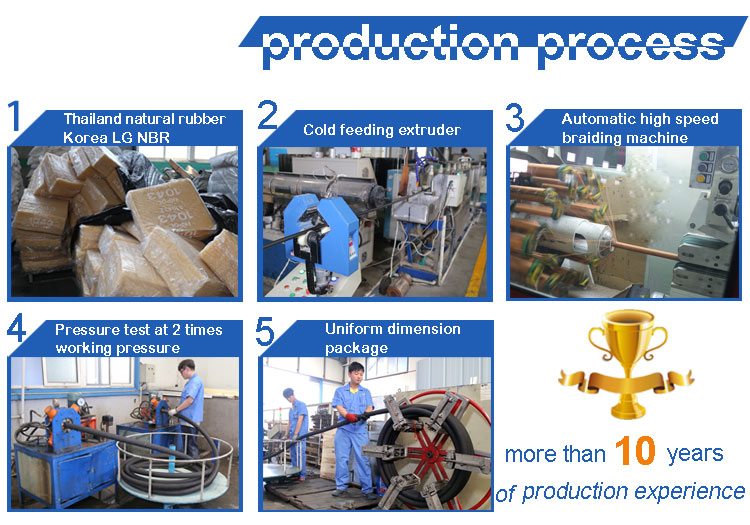 After finishing the air hose production, we will pack the hose.
In general, the packing will use woven bag and plastic film.
Special packing is available according to customers' requirements.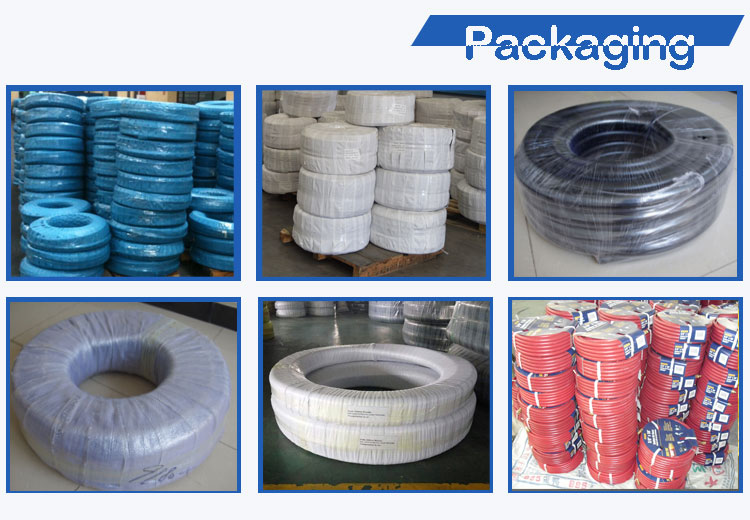 1. ORIENTFLEX has a strong sales and service team of 20 people, with more than 10 years experience in foreign trade, to provide professional services for customer.
2. ORIENTFLEX has advanced production facilities, including 13 high-speed fiber braid machines, 15 high-speed steel wire braid machines,2 steel wire spiral production lines.45 PVC hose production lines. We have introduced VP brand Industrial hose production line from Italy and Maillefer extrusion line from Switzerland.

3. Our factory has strong quality control team, we set up advanced laboratory.
Before the mass production, we test each batch of raw material.
After the production, we test each hose to guarantee a 100% qualification.
Each hose tested at 2 times of working pressure.
We do everything possible to supply good quality goods for our customer.
4. ORIENTFLEX has three warehouses.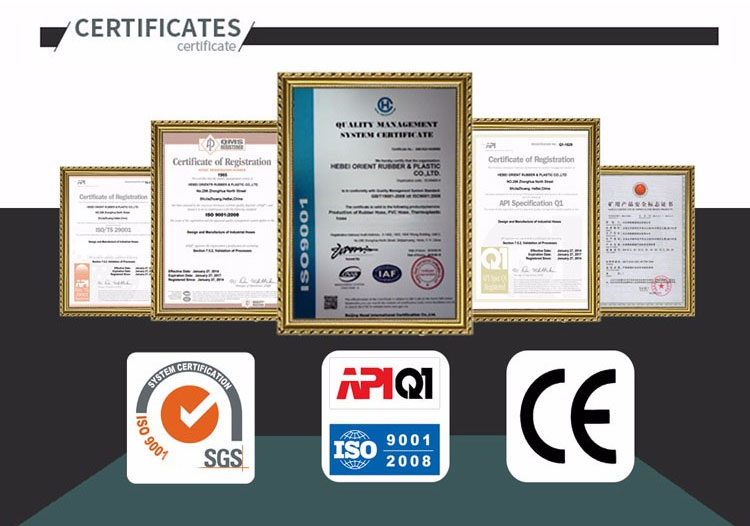 Our product has exported to over 30 countries, including the United States, Britain, Brazil, Russia and so on. and we participate in overseas exhibitions every year.